While I have clearly been nothing but super involved and fascinating since I touched down on British soil I do occasionally just sit in my comfy bed and kill time on the internet. Because I am a human. But somehow even my downtime found a way to keep life interesting. After a carelessly written, but fortuitous tweet I won a contest for a lovely handbag and tickets to the Best of Britannia expo! So off I went to Farringdon where the Farmiloe Factory Building had been transformed, with market lights, an inflatable awning, and a gin food truck into a multi story pop up department store.
Here British brands and their British goods propped up colorful and charming stands with everything from printed cushions, furniture and motorcycles, to the satisfyingly traditional wool wares, brogues, and fascinators. And then there are some of the only high heels manufactured entirely in the UK, by Yull, which happen to be completely adorable- I'm a little obsessed.
The links are to some of my favorite brands and products that I ran into at the expo, but there are so many more fantastic ones- I didn't even tell you about all the sock companies! You can browse the comprehensive list by clicking here. If I could only manage to get invited to a hundred more weddings and races then I would basically be best friends with Jess Collett and sleep in her hats.
The day out was made even better by the interruption of a cold and delicious locally brewed beer and the yummiest pulled pork sandwich I've had this side of the Atlantic from the very cheeky food truck, Pulled. The beautiful handbag, from Ally Capellino, that started it all, is not in my hands quite yet, but I very eagerly anticipate it. I may or may not have been very cross with an evangelist who came to my door when they were not the mailman with my bag.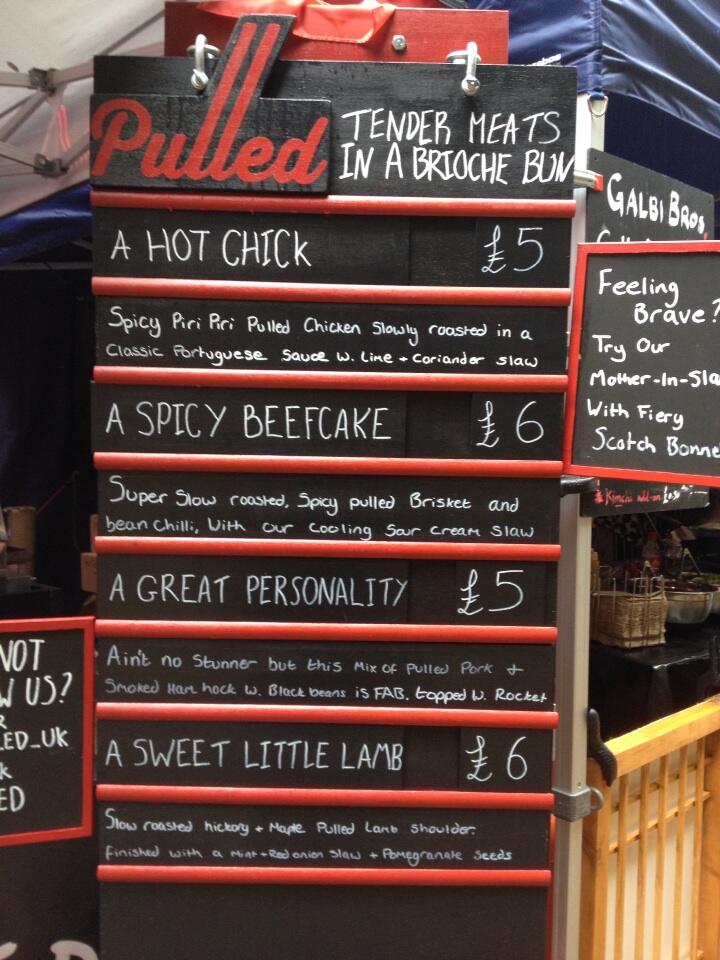 Of course I can't forget all the fun I had with Roohani from Scarlett of Soho, which is essentially London's answer to Warby Parker. You get to take home and test out four different frames for five days, mail them back and order the ones you like best, with your prescription of course, at a very reasonable price. I liked these so much I almost walked away with them on my face, but they stopped me. And they have sunglasses, too! (I'm trying to find the picture I took – will update this post when I do.)
Special thanks also must go to Uber London, without whose tweet and support of Best of Britannia this whole amazing day never would have happened. Also they are great and pick you up from clubs in Shoreditch when you realize how old you are.
This year's expo is over, but they do plan to start having them more frequently, and you can shop all the British brands all year round.
*This post is not sponsored by anyone. All my favorites are genuine.